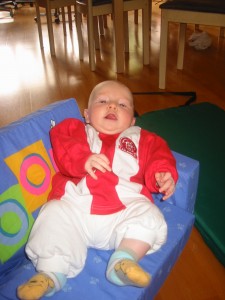 Today I got my best gift so far. Jan, Hanne , Maria and Magnus – friends of my fathers – sent me an AaB-suit.
AaB is my favorite soccer club. I can't wait to go with my father to my first live game.
Unfortunately it is still a bit large, but I will get my dad to take a picture of me wearing the suit, as soon as it fits me.
Share