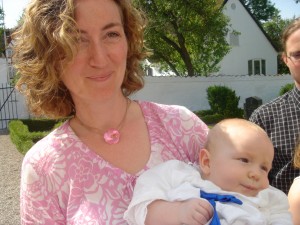 Today I was christened Victor Piil in Lynge Kirke, Sorø. I was wearing the same suit as my grandfather (on my mother's side) and his brother. By coincidence he was actually christened at exactly the same date in 1927 – 78 years ago.
Also Mum and her two sisters are christened in the suit, and it is even older, but unfortunatly we don't know who has used it before Jens and Søren.
My godmother was Dad's sister Vivian, who is holding me on the picture.
Share